We connect people and machines, at all levels, worldwide. As an Internet service provider and IT system vendor with our own computer centre, as an internationally active M2M solutions provider, as a web developer and as a skills-development academy. We concentrate all of our competencies under one roof. This means for you: quick responses, short decision-making lines and efficient procedures, no matter which query, which project, which business sector it concerns. We are an owner-managed family company – and not only in name: Trust, proximity and respect are a fundamental part of our company's culture: when working with our customers to the way we do business.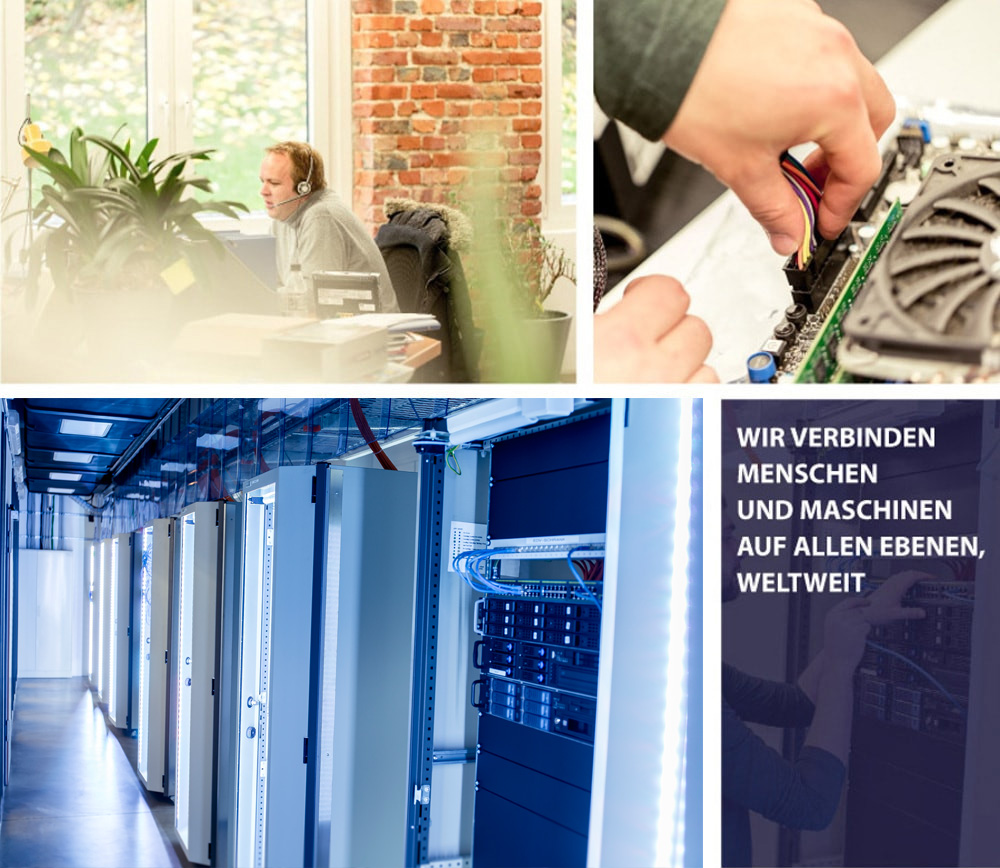 IT solutions from East Westphalia for the world
Our home is East Westphalia, having had our headquarters here since 1997, and we are the region's leading IT service provider thanks to our numerous corporate customers. But we do not think on a global scale, far from it: Even renowned and internationally active corporate groups rely on our many years of experience and well-developed infrastructure.
A personal approach is what distinguishes us across all areas of our company and services – right from the very start. So: Contact us!